Small Dog Urn: Rainbow Bridge II

This small dog urn allows you to keep a cherished memory of your beloved pet's cremated remains. This beautifully crafted small dog urn tells the story of a loved pet waiting for their owner at the rainbow bridge before passing into heaven. This small urn is a perfect way to remind yourself of the beauty of your pet. Every piece is hand tinted.
Most items ship same or next business day.

Dimensions:
6.5" x 4"
Volume: 60 cubic inches
Material: crushed marble medium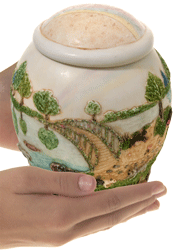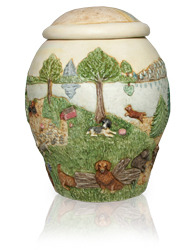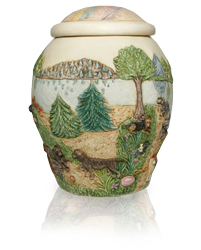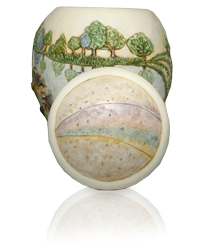 Memorial Gallery Pets' unbeatable
dog urn values
100% money-back guarantee
Telephone support 253-649-0567